Firo Pizza Catering: Bringing Flavor to Your Event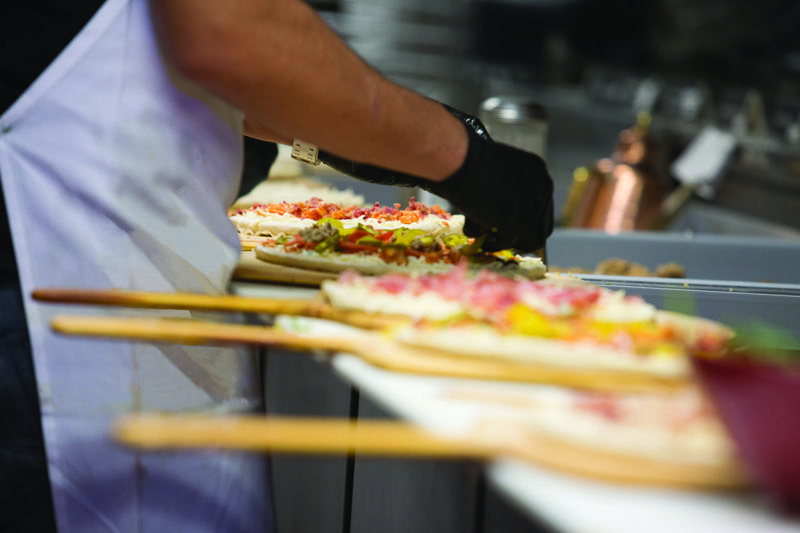 Welcome to
Firo Pizza's catering
Page ! We are excited to offer our delicious Neapolitan-style wood-fired pizza for all of your catering needs. Whether you're planning a corporate gathering, a birthday party, holiday events, or any special occasion in Georgetown, TX or Lawton, OK, our catering services are designed to satisfy your cravings and impress your guests. With our delicious selection of wood-fired pizzas, fresh salads, and decadent desserts, we'll make your event a memorable one.

Order Lawton Catering

Order Georgetown Catering
Our Catering Menu
Wood-Fired Pizzas: At Firo Pizza, we take pride in our authentic Neapolitan-style pizzas, cooked to perfection in our wood-fired ovens. Our catering menu offers a variety of classic and unique pizza options. Our pizza artisans use only the freshest ingredients and homemade dough to ensure each pizza is a work of art.
Fresh Salads: Complement your pizza selection with our vibrant and crisp salads. Choose from options like our Caesar Salad, Frutta Salad, or Greco Salad. Our salads are a healthy and delicious addition to any event.
Customization and Dietary Options: We understand that every event is unique, which is why we offers variety of options to accommodate your specific preferences and dietary needs. Whether you need gluten-free pizzas or vegetraian choices, we're here to make sure everyone at your event can enjoy our culinary creations.
Exceptional Catering Services
Our dedicated catering team is committed to making your event stress-free and unforgettable. Our experienced staff will work closely with you to plan every detail and ensure your catering experience exceeds your expectations.
Local Love: We are proud to serve the Georgetown and Lawton communities and support local events.
Make your next event a flavor-filled experience with Firo Pizza catering.

Order Lawton Catering

Order Georgetown Catering