Firo Pizza in Georgetown, TX
Artisan Pizza | Fresh Salads | Handmade Gelato
3702 D B Wood Rd Georgetown, TX 78628
(512) 688-5103
Our Hours
Monday thru Thursday: 11:00 a.m. – 9:00 p.m. Friday & Saturday: 10:30 a.m. – 9:30 p.m. Closed Sunday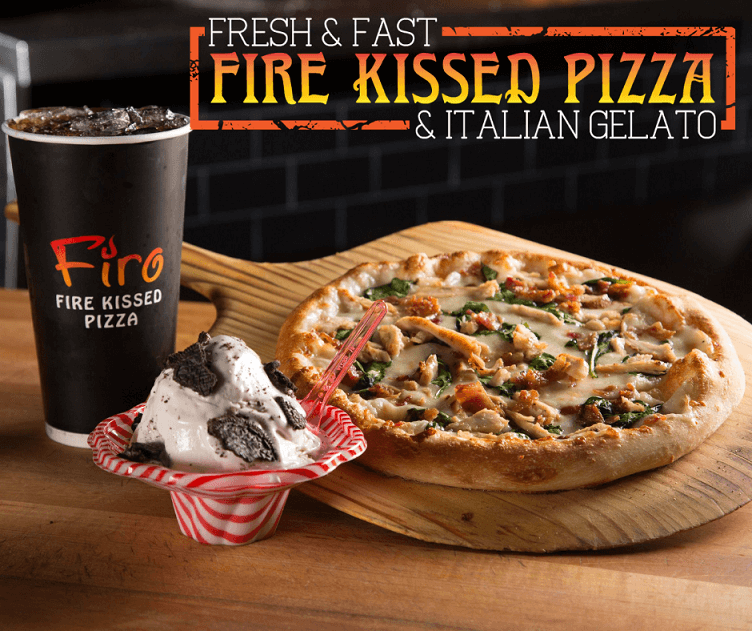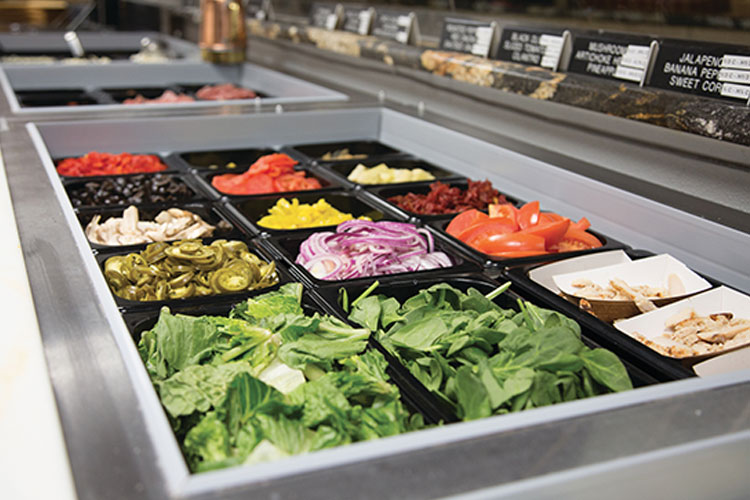 Our Food
Hungry for the best pizza Georgetown, TX has to offer? Then you're in the right place, because Firo Fire Kissed Pizza at the corner of Williams Dr. and DB Wood Rd. will leave your cravings satisfied. Our unique artisan pizzeria features gourmet signature and build-your-own personal pizzas and salads that do not disappoint. From our amazing sauces, creamy cheeses, and fresh produce all the way to our perfectly seasoned meats, we've ensured there is a wide enough variety you can find something for everyone – including gluten free options!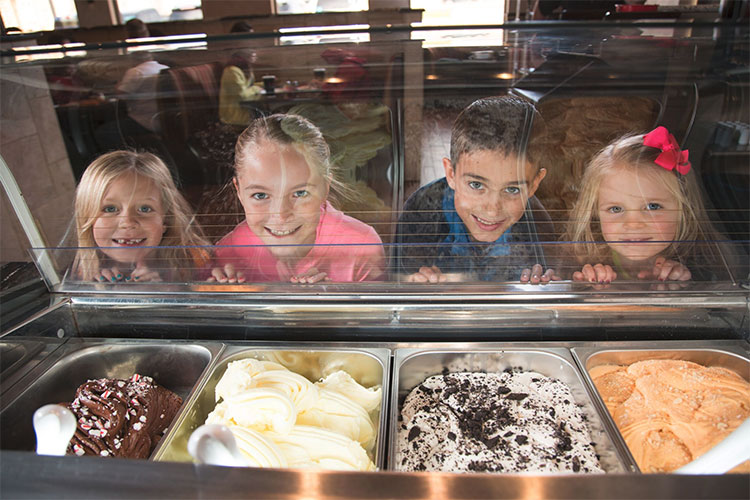 Yes, our artisan pizza is fantastic, but our delicious salads are equally appetizing. Select from one of our handcrafted salads or build-your-own with ingredients and dressings of your choosing. Find yourself with a sweet tooth after? We've got the perfect match for that in our Italian gelato, made fresh in-house daily. In an effort to tease your taste buds with even more Italian delight, we change our gelato recipes weekly and hope our guests experience the pleasure of trying them all!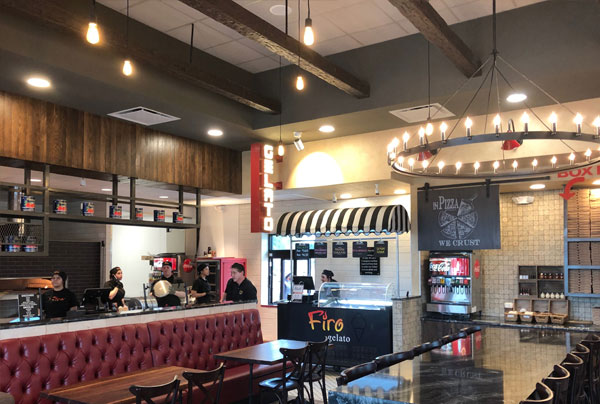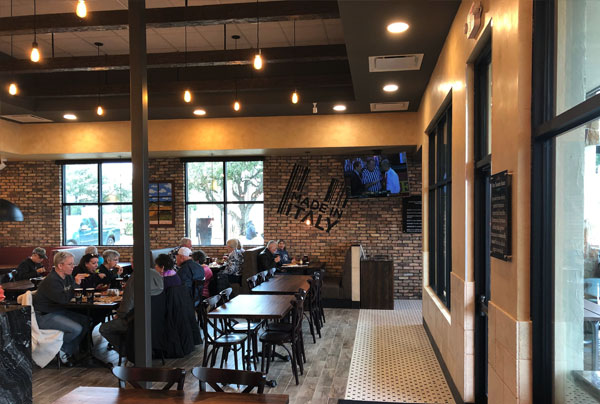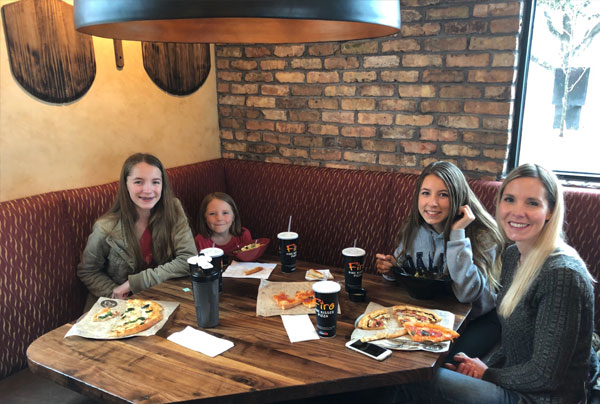 Our Vibe
If you're in the mood for fresh top-notch ingredients, crispy fire kissed crusts, or an inviting Tuscan atmosphere, stop in and find out what you've been missing today! From the moment you walk through our doors, our "Firo-istas" are eager to serve you. Our mission is to deliver an authentic artisan experience, with an unparalleled passion for quality food, quality family atmosphere, and quality fun every time, all while giving back to the Georgetown community in the process. Come in today, see for yourself, and then let us know how we're doing. We value our relationship with our customers and are happy to consider any feedback that allows us to better serve Georgetown the best pizza lunch or dinner has to offer!
View Our Photo Gallery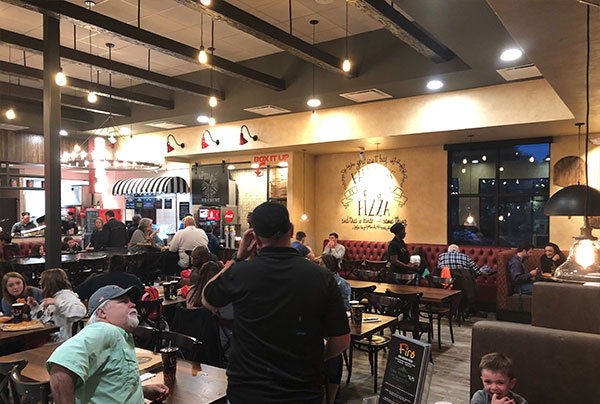 Fundraising
Giving back to the communities we serve is part of our mission at Firo. We support a variety of local organizations and charities throughout the year. Our efforts are focused at the local level, in the neighborhoods where we live and work. Book a Firo Fundraiser today!
Join the Firo Family
Apply online today to become our next Firo-ista!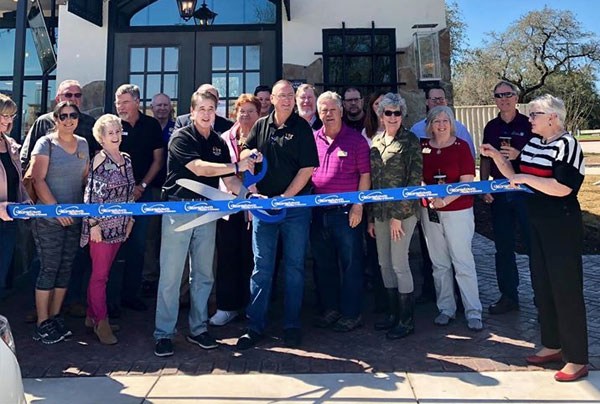 Our Roots
Not wanting to travel to Italy every time he felt the desire for fresh, authentic Italian fire roasted pizza, our Founder created a concept that afforded customers the same experience without the airfare. He brought our first location to life October of 2014. Since that time, we have expanded to include several locations, opening our doors here in Georgetown March of 2019. Stop in today and see what Firo Fire Kissed Pizza has to offer the Georgetown community today!
FAQ
Q : What is your location and hours of operation? A : We are located at 3702 D B Wood Rd Georgetown, TX 78628. It is the corner of Williams Dr. and DB Wood Rd. Visit our website to see hours of operation and more.
Visit our Georgetown location page
Q : Does this restaurant location provide delivery service? A : Yes, we provide delivery service for Georgetown, TX is for a limited time only with a limited delivery area. Go through our website for more details.
Visit our website
Q : Does this location sell Firo gift cards? A : Yes, you can purchase a Firo gift card at the Georgetown location or any Firo location, in any dollar amount. We do not sell gift cards online.
Visit our website to learn more
Q : How do I contact if I want to work at the Firo Georgetown location? A : You can apply online or stop by this Firo location to inquire about the opportunities. We're always looking for great people to join the Firo Fire Kissed Pizza team.
Visit our website to learn more