Thank you for your interest in joining the Wichita Falls Firo Fire Kissed Pizza Team!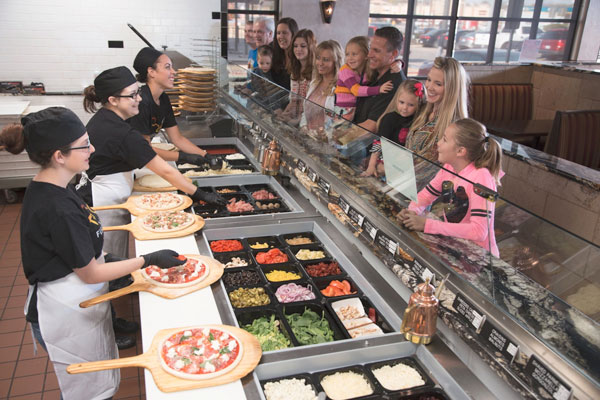 We are ALWAYS looking for passionate, committed people who can deliver exceptional guest service. If you are "just looking for a job", Firo is NOT the place for you! Please take a minute and read through this page prior to applying with our company here in Wichita Falls. We take what is written here very seriously.
Our Purpose
"The Firo Experience"
OUR FIRO FAMILY IS COMMITTED TO PROUDLY DELIVERING A CONSISTENT ARTISAN EXPERIENCE THROUGH UNMATCHED PASSION FOR QUALITY FOOD, FAMILY, FUN, AND GIVING BACK LOCALLY.
Our Values
Culture: We strive to create a fun and fulfilling work environment through a guest centric culture
Quality of Life: We are committed to quality of life both at home and at work
Thankfulness: We demonstrate gratitude in our daily interactions with our guests, team, and community
Respect: We respect individual needs
Environment: We provide a clean, safe, and inviting environment for our guests and team members
Communication: We communicate openly, clearly, and honestly
Health: We are a profitable and fiscally responsible company. We support the physical and emotional well-being of our guests and team members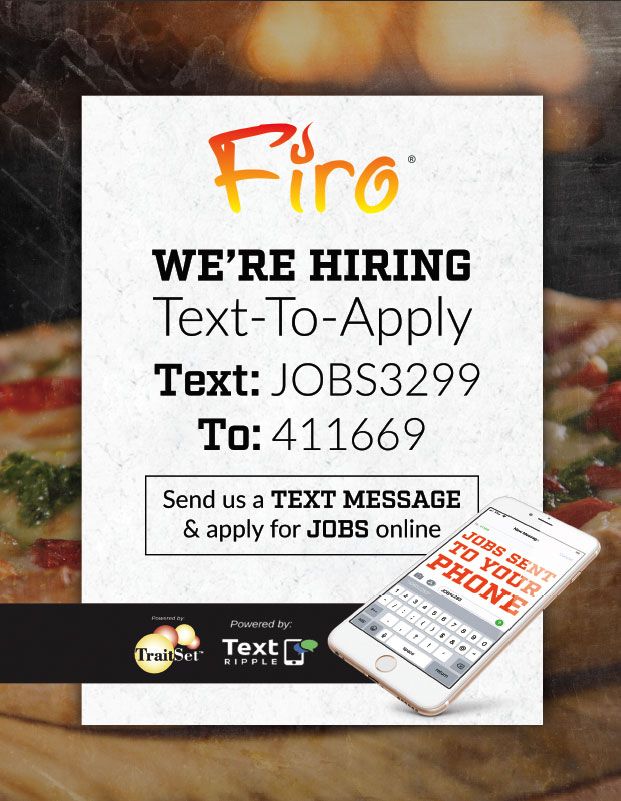 If these values and purpose sound like something that you would like to learn, embrace, and live, then please proceed with filling out our online application. If this sounds like a place that you may not be interested in, then kindly save yourself the time and do not fill out the application.
Thank you for your time!