Firo Pizza in Lawton, OK
Artisan Pizza | Fresh Salads | Handmade Gelato
3902 NW Cache Rd Lawton, OK 73505
(580) 699-FIRO
Our Hours
Monday thru Saturday: 11 a.m. – 9 p.m. Closed Sunday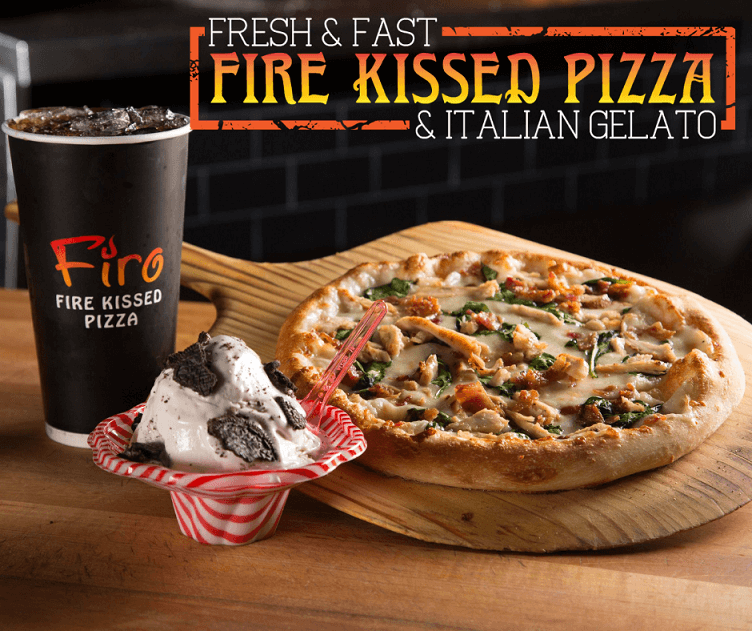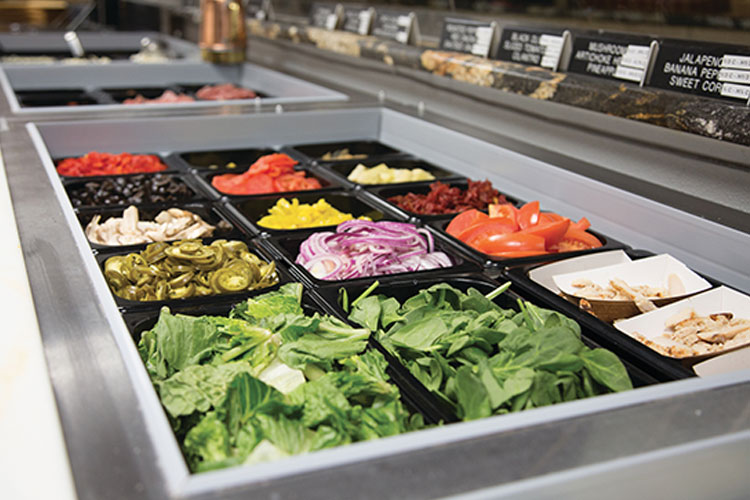 Our Food
If you're looking for the best pizza in Lawton, OK your search is over! Firo Fire Kissed Pizza is located at the corner of 38th and Cache Road, and we're proud to offer Lawton, Fort Sill, and the surrounding area with an artisan personal pizza experience like no other in the region. You can choose from our gourmet signature pizzas or build-your-own pizza masterpiece with any of our high-quality ingredients, which include delicious gluten-free options. If you're not sure where to start, our signature Primo and Carne pizzas are two favorites among our Lawton guests!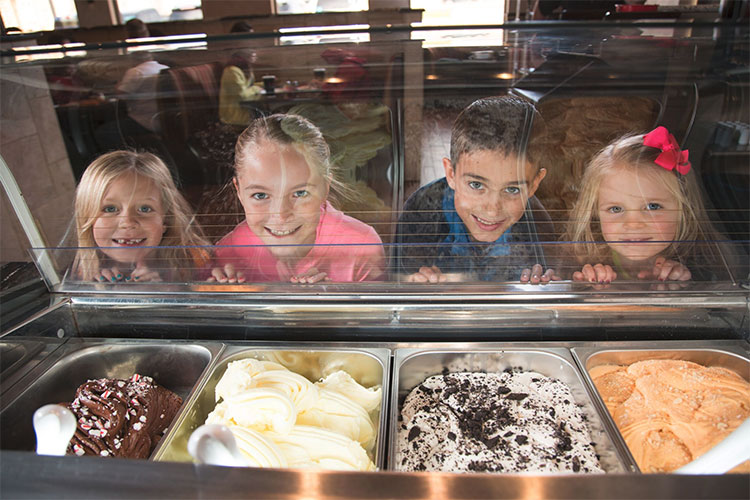 We also offer crave-worthy salads as a side, or for a heartier option select one of our full size signature creations. Rather choose your own fresh ingredients and dressings to customize and build your own? Yep, you can do that too! Finish off your meal on a sweet note with some of our authentic Italian gelato. Our "Firo-istas" make it fresh every day with the same ingredients, methods, and heart found in Italy. We feature different flavors and concoctions weekly, so make sure you stop in often to try them all.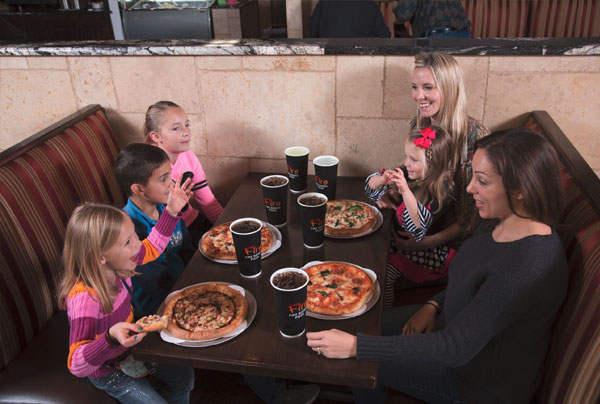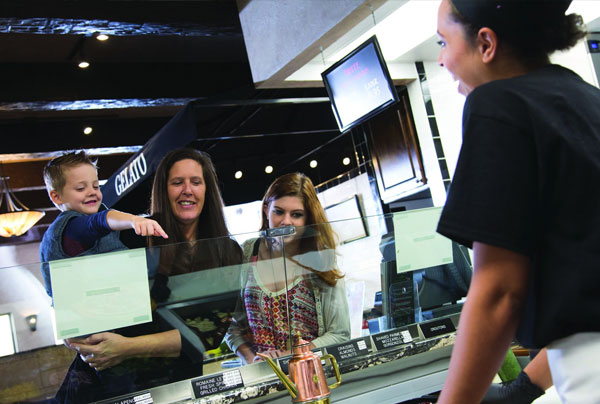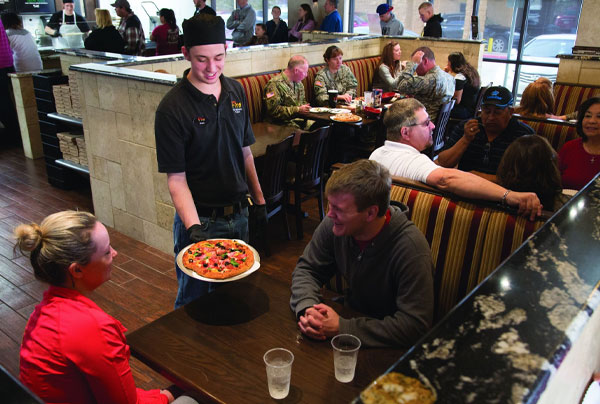 Our Vibe
When visiting our restaurant, Lawton guests are immersed in our carefully crafted dining experience transporting you to Italy within our warm Tuscan atmosphere. As soon as you walk through our doors, you'll be welcomed by one of our "Firo-istas" who's mission is to prepare the pizzas, salads, and gelatos created just for you. Firo Fire Kissed Pizza is proud to be a part of the Lawton community, and we are passionate about serving its people the highest quality ingredients and providing a family-friendly environment for everyone to enjoy. Stop by to experience our one-of-a-kind dining today.
View Our Photo Gallery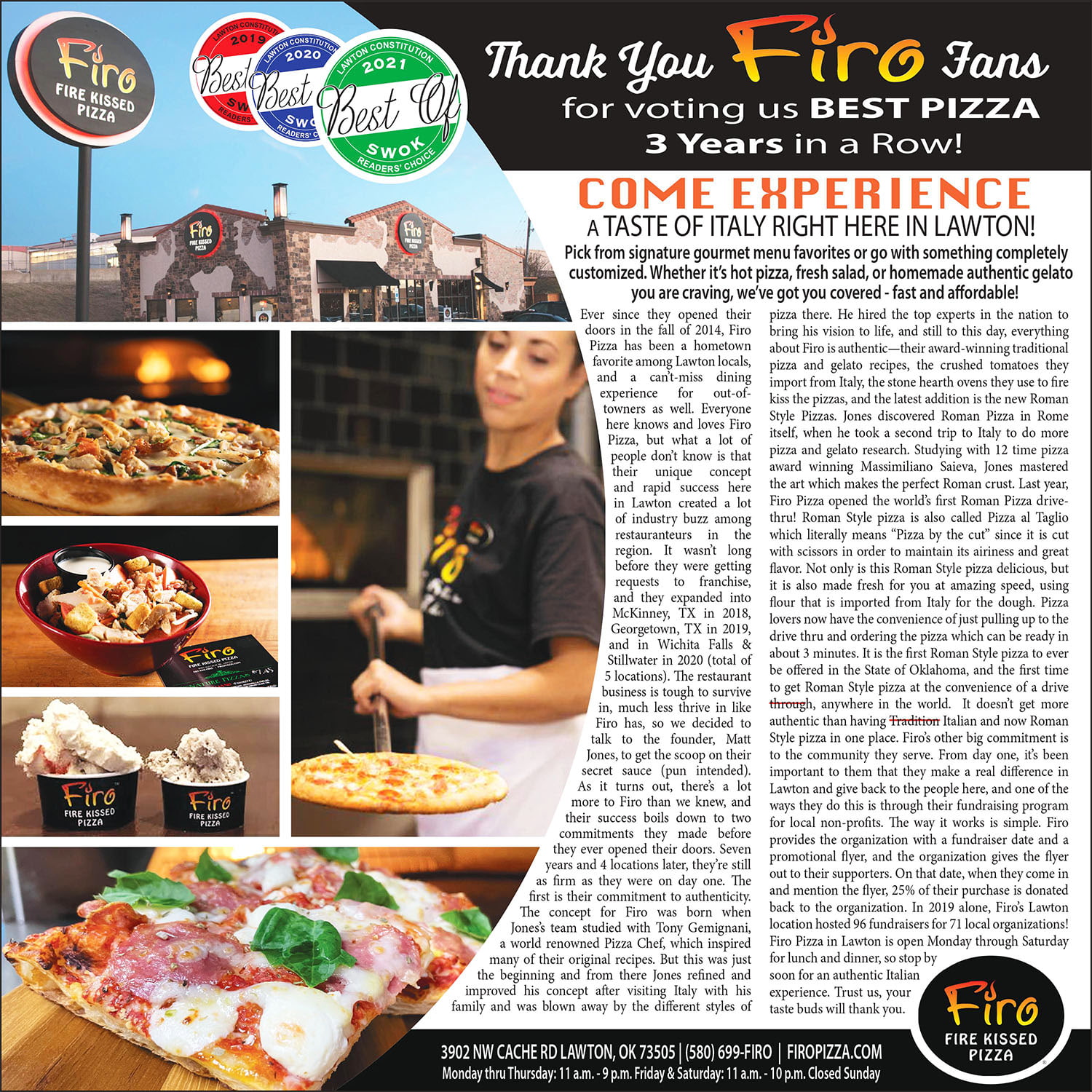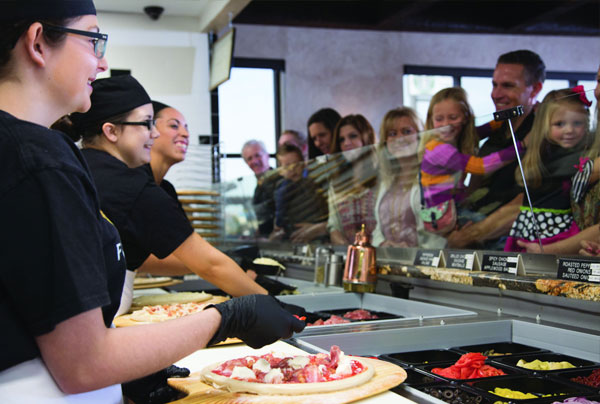 Fundraising
Giving back to the communities we serve is part of our mission at Firo. We support a variety of local organizations and charities throughout the year. Our efforts are focused at the local level, in the neighborhoods where we live and work. Book a Firo Fundraiser today!
Join the Firo Family
Apply online today to become our next Firo-ista!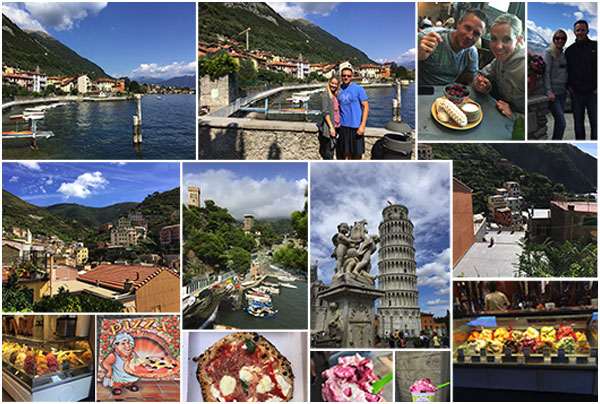 Our Roots
We are locally owned and operated, and our founder is passionate about bringing the same hand crafted pizza he found on vacation in Italy to Southwest Oklahoma. When our doors opened in October 2014, our gourmet pizza quickly became a local favorite. We've since expanded and opened several locations across Oklahoma and Texas to provide Lawton and other communities with an authentic artisan Italian experience. As our Lawton Firo Pizza fans would agree, your taste buds will thank you!